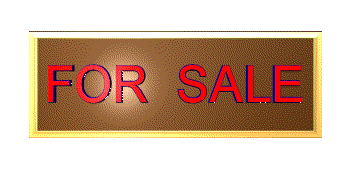 804-370-8793
LOOKING FOR A LAB TO GIVE A LOVING HOME, BUT NOT A PUPPY. GIVE PATTY A CALL. WE MAY HAVE WHAT YOU ARE LOOKING FOR!

Text OR CALL Patty at 804-370-8793 and she will text you some photos of the FOX RED male and female


STILL AVAILABLE:

A Litter of Fox Red and Yellow pups Born Nov-25-2022







A Fox Red Litter Born Apr-13-2022













WE Will have new pups Born at the end of Dec-2020 Goldie will have yellow and white

and Rose will have A Fox Red Litter is Due Jan-11-2021

and Kali will have A Yellow and White Due Jan 27-2021

and Annie will have A Chocolate Litter Due Feb-6-2021

IF YOU NEED HELP PLEASE CALL PATTY THANKS---DANNY

NEW Belle PUPS BORN SEP-22-2019 White & Yellow ARE READY TO GO

NEW Chocolate PUPS Born june-6-2019
NEW PUPS Born may 16 2019 Creamy
NEW PUPS BORN DEC-30-2017 White & Yellow




NEW PUPS November 25-2017- FOX RED

NEW PUPS BORN SEPT-14-2016 FOX RED







NEW PUPS BORN FEB-8-2016 FOX RED



NEW PUPS BORN FEB-19-2016 FOX RED







NEW PUPS BORN 11-30-2015 & 12-3-2015



















CHOCOLATE PUPS BORN 11-16-2014

WHITE PUPS BORN 10-9-2014

RIVER RAT PUPS BORN 9-4-2014









RIVER RAT PUPS BORN JAN-7-2014



BASSIL IS THE FATHER TO Mindy PUPS



Mindy and PUPS Born Oct-9-2013 5 male 5 female



COTTON TWO PUPS BORN 7/31/2013



BASSIL IS THE FATHER TO SUGAR BEAR PUPS



SUGAR BEAR AND PUPS

CASPER IS THE FATHER TO THE PUPS



SASHA PUPS BORN 5-19-2013



Honey new pups









WHITE PUPS FOR SALE
PUPS FOR SALE 804-769-3095 OR 804-370-8793
TWIN PONDS PRECIOUS MEMORIES, "PRECIOUS" &
TWIN PONDS POLAR BEAR PUPS
BOTH PARENTS ARE OFA CERTIFIED GOOD,
ELBOWS OFA CERTIFED NORMAL
EYES CERTIFIED CLEAR







FOR SALE LADY PUPS AND CHAMPION BELQUEST EASY RYDER



TWIN PONDS COPPERTONE LADY
OFA EXCELLENT & EYES CERTIFIED CLEAR
RYDER IS OFA GOOD & EYES CERTIFIED CLEAR
LADY PUPS BORN 12-3-09





POLAR BEAR & LACY PUPS BORN OCTOBER 28TH, 2009
WHITE AND YELLOW PUPS. BOTH POLAR BEAR & LACY
ARE OFA CERTIFIED GOOD HIPS,
OFA CERTIFIED NORMAL ELBOWS & EYES CERTIFIED CLEAR.










HONEY PUPS FOX RED





POLAR BEAR LACY PUPS BORN 9/23/08













LADY PUPS







STONE & SCARLETT PUPS BORN 2/7/08



TWIN PONDS MAN IN RED, MH & TWIN PONDS LACY PUPS WERE BORN 03/20/07
TWO MALES AND FOUR FEMALES


TWIN PONDS TOUCH OF GOLD, JH & TWIN PONDS WITCHY WOMAN PUPS WERE BORN 04/12/07
THREE MALES AND 6 FEMALES


PUPS FOR SALE
TWIN PONDS SEA SMOKE, "STORMY" & TWIN PONDS MAN IN RED, MH PUPS BORN 05/19/07
ONE BLACK MALE, ONE YELLOW MALE, TWO YELLOW FEMALES, & ONE BLACK FEMALE




TWIN PONDS ALASKA STORM ,(LUCY)
CHOCOLATE PUPS DUE MAY 25, 2007 (HUGGY BEAR IS THE FATHER TO PUPS)


Scarlett & Stone had pups born Oct. 1, 2005.




HOLLY AND POLAR PUPS BORN 12/07/05






PLEASE CONTACT PATTY 804-769-3095






"OZZIE' IS NOW A SHOW CHAMPION FINISHING WITH 4 MAJORS !!!!!!!
CH LIGHTHOUSE WONDERFUL WIZARD, "OZZIE"
Call us at 804-769-3095 if you have questions.
photo is CH LIGHTHOUSE WONDERFUL WIZARD, " OZZIE"


CH LighthouseWonderful Wizard," Ozzie" Sire of Black Gold's pups Born 6/6/03 click for video
TO VIEW MORE LITTERS SCROLL DOWN</>



Call us at 804-769-3095 for more information.


FOX RED PUPPIES

</>


Twin Ponds Man In Red, "Big Red" "AKC MASTER HUNTER" OFA EXCELLENT Hips
OFA Certified Elbows & Certified Clear Eyes (Good)





</>OUR PUPPIES ARE WELL SOCIALIZED AND RAISED IN OUR HOME WITH LOTS OF "TLC"
PUPPIES ARE CRATE TRAINED AND TRAINED TO USING A DOG DOOR
THIS REALLY HELPS WITH THE HOUSE TRAINING.
ALL OUR LABS HIPS ARE OFA CERTIFIED EXCELLENT OR GOOD
AND EYES CERTIFIED CLEAR.
WE HAVE FOUR GENERATIONS OF LABS HERE AT
TWIN PONDS KENNELS WITH EXCELLENT AND GOOD HIPS!!
A WRITTEN GUARANTEE GOES WITH OUR PUPPIES.


</>PUPPIES RECEIVE THEIR FIRST VACCINATION AT 6 WKS. OF AGE
THEY ARE WORMED THREE TIMES BEFORE LEAVING TO GO
TO THEIR NEW HOMES AT 7 WKS. OF AGE.
ALL OF OUR PUPPIES ARE MICROCHIPPED FOR PERMANENT IDENTIFICATION.
DEW CLAWS ARE REMOVED AT 4 DAYS OF AGE.


</>OUR LABS ARE BRED FOR COMPANION DOGS,
THE SEARCH AND RESCUE PROGRAM, AGILITY, THE AKC HUNT TESTS,
FIELD TRIALS AND HUNTING & THERAPY DOGS.


</>OUR GOALS HERE AT TWIN PONDS KENNELS ARE TO BREED FOR
INTELLIGENCE AND TRAINABILITY WITH EXCELLENT CONFORMATION, STYLE, AND BEAUTY.


</>FOR FURTHER INFORMATION CONTACT DANNY OR PATTY WALTMAN
TWIN PONDS KENNELS, 612 SHARON ROAD, KING WILLIAM, VIRGINIA 23086
PHONE NO. 1-804-769-3095.
OR CONTACT ME at patty@twinpondskennels.com

CLICK HERE TO CONTACT US!